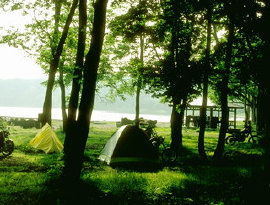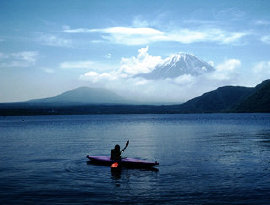 Destination
Kansas Bicycling Map
Enjoy cycling the many routes available through
the state with a Kansas Bicycle Map. For information
on tourist attractions in Kansas, call 1-800-2-KANSAS.

BICYCLING NORTHEAST KANSAS
Cycling on the trails around the many lakes in Kansas is a joy. The towns in the North East part of the state has several lakes used by cyclist from Topeka, Lawrence, and Manhattan. Clinton Lake, Perry Lake, Pomona Lake, Melvern Lake, Council Grove Lake, Tuttle Creek Lake Many events are scheduled at these locations during the year.

KANSAS RAIL TRAILS
Work is progressing on many trails in the state. A listing of these trails provides some idea of the number of cycling trails now available for cyclist. Blue River, Burroughs Creek -Haskel Rail, Flint hills Nature, Landon
Nature, Meadowlark, Mo-Pac, Prairie Spirit, Prairie Sunset, Redbud, Southwind Rail, Sunflower Santa Fe, Valkommen, Watco, Whistle Stop linear Park Trail.